New Site for World Champions Centre, Home of Simone Biles!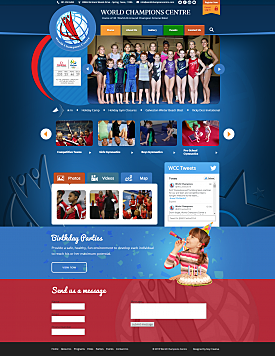 Congratulations to World Champions Centre!
The home of three time World All-Around Champion Simone Biles just launched a new site by iClassPro's web design team, KeyCreative!
---
MORE ABOUT WORLD CHAMPIONS CENTRE:
"At World Champions Centre, The World Is Yours!"
MISSION STATEMENT:
Provide a safe, healthy, fun environment to develop each individual to reach his or her maximum potential.
AVAILABLE PROGRAMS:
Preschool Gymnastics
Girls & Boys Recreational Gymnastics
Competitive Team Gymnastics
Tumbling & Trampoline
American Ninja Warrior
Dance
Taekwondo
At World Champion's Center, their goal is to make each individual feel like a real champion and their staff is dedicated to helping you attain your goals.