New Site for AquaKids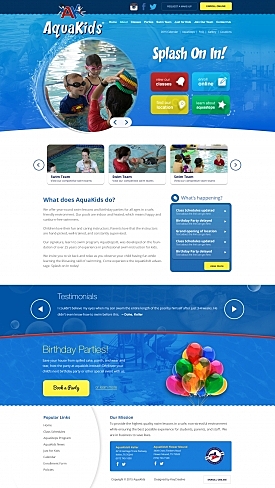 A YEAR ROUND LEARN-TO-SWIM PROGRAM THAT PROVIDES A FUN AND CREATIVE LEARNING ENVIRONMENT FOR CHILDREN.
SWIMMING LESSONS, SWIM TEAMS, PRIVATE SWIM LESSONS DALLAS AND FORT WORTH AREA SWIM SCHOOLS, FLOWER MOUND SWIMMING LESSONS, KELLER SWIMMING LESSONS.
In April of 1999, AquaKids® opened its first location in Flower Mound, Texas. Due to the great success, a second location was opened in Keller, Texas in September of 2006.